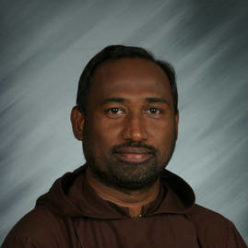 Peter Fernando OFM Cap.
The Director
Office of Family Ministry
Apostolic Vicariate of Southern Arabia
Abu Dhabi, United Arab Emirates.
A Capuchin Friar from Tamilnadu, India, is working as a missionary in St. Padre Pio Custody, Zimbabwe, Africa from 1997 until today. Ordained a priest in 1996.
- Peter Fernando OFM Cap.